Marshall Inu (MRI) - Fighting for Fighters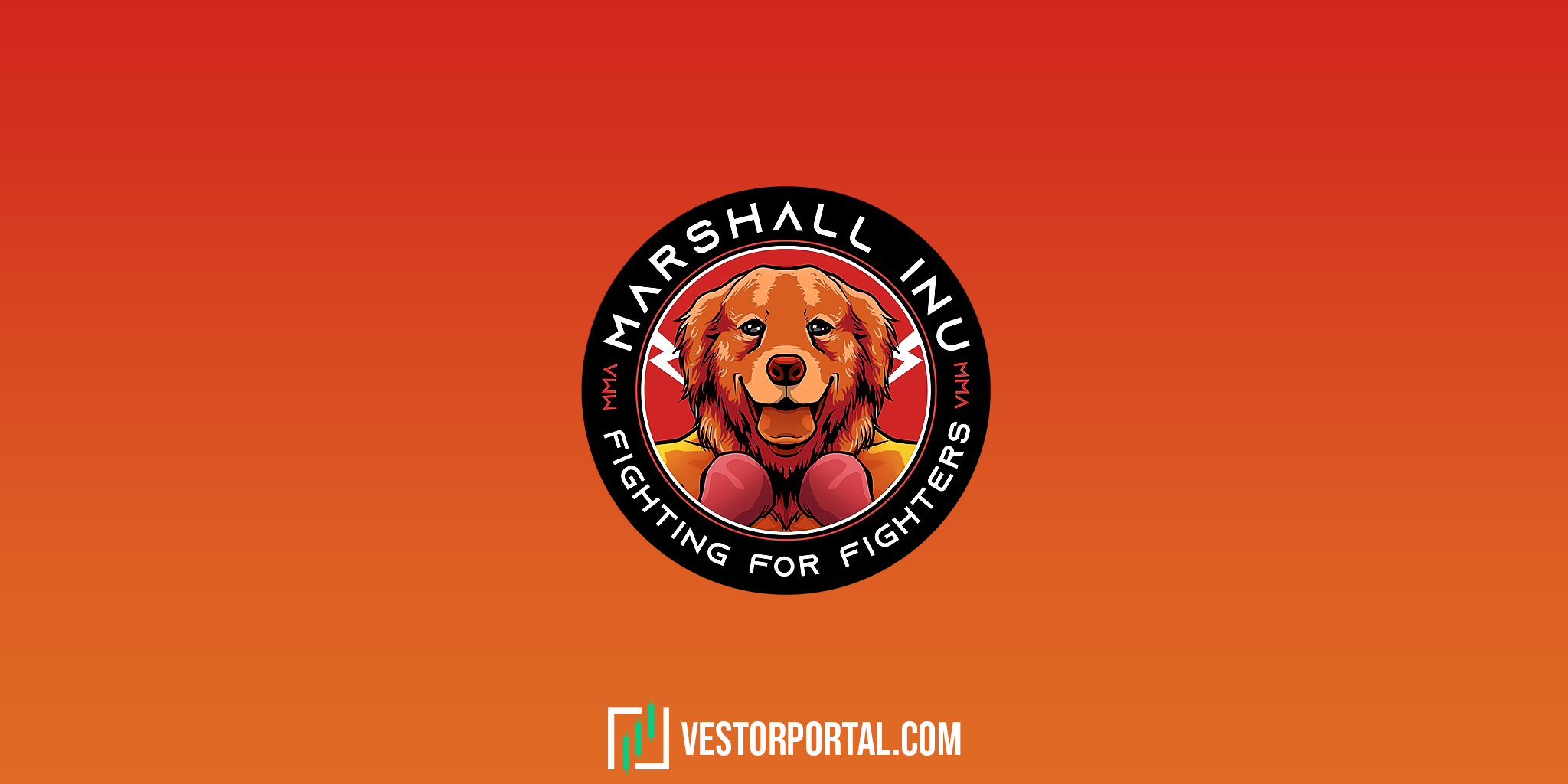 In the last 2 years so-called meme coins conquered the heart of the cryptocurrency community. Coins like Dogecoin or Shiba Inu won the hearts of many cryptocurrency investors and also managed to set them up with insane profits.
Especially dog-themed coins saw a significant amount of speculation within the crypto space.
In this article we will educate you on a new star on the meme coin sky: Marshall Inu (MRI)!
What is Marshall Inu (MRI)?
This project was created by a community trying to change the life of professional MMA fighters.
MMA or Mixed Martial Arts is one of the most popular fighting sports in the world. The sport is best-known thanks to the fighting events put up by the Ultimate Fighting Championship (UFC) founded by Dana White.
Marshall Inu is pushing to pay fighters on top of their payments they receive for fighting.
Why does Marshall Inu support MMA Fighters?
The team states that fighters have a lot of costs to cover. From paying for training camps, their nutrition to medical help they need to treat their injuries. Although there are a few well-known sportsmen that earn millions, a lot of MMA fighters have to survive with a bare minimum.
Since fighting sports, especially MMA, are very health consuming and athletes are under the constant risk of suffering severe injuries one could argue that the professional career of every fighter could be over with every fight they take.
Besides topping off salaries of fighters Marshall Inu also promises to donate to research facilities that research aspects of combat injuries such as brain trauma, psychological trauma, and much more.
What has been accomplished so far?
The team behind Marshall Inu has already managed to accomplish several milestones regarding their project. These are:
several partnerships with MMA fighters
already paid many fighters of UFC 271, bonus if they win
received a shout out from Bobby 'King' Green, former champion in Cage Lightweight
shout out from several reputable members of the MMA community, including Henry 'Triple C' Cejudo, John Kavanagh, Derek Brunson, Ariel Helwani and more
sponsored $50,000 for the Fight of the Night (Bobby Green vs Nasrat Haqparast)
partnership with Mystic Bets, enabling people to place bets with their MRI token
Tokenomics of MRI
The native token of Marshall Inu is called MRI and here are some important numbers as of 14th March 2022:
total supply: 1 billion
maximum transaction: 1% of total supply
maximum wallet: 2% of total supply
buy taxes: 3% marketing, 3% liquidity & 2% development
sell taxes: 7% marketing, 3% liquidity & 2% development
market cap: $80 million
It is also important to mention that 100% of the funds that get send to the marketing wallet will be donated to MMA fighters.
Conclusion
Similar to the most meme coins that exist Marshall Inu does not come with any technical or fundamental innovations.
They add utility to their token by donating to a special cause, in this case supporting MMA fighters.
Additionally their is no real team behind Marshall Inu that manages the project but only an anonymous developers.
This token is for meme coin lovers and also for people who love professional MMA fighting and want to support their idols.
When investing in such meme coins be aware that there is a lot of risk attached to the investment. For now we can state the obvious:
Marshall Inu has done a excellent job with scoring partnerships and gaining attention. If they continue to do so this could be the next meme coin that explodes regarding price development.
---
How do you buy MRI?
You can buy MRI with ETH on the decentralized exchange Uniswap and store your tokens on MetaMask.
---
---
How do you buy ETH?
One of the easiest ways of buying ETH is by using exchanges like Kucoin, Coinbase or Binance.
If you do not want to use a centralized exchange you can use a decentralized exchange. You can also buy ETH directly in your MetaMask Wallet.