Avalanche - Fast, Cheap & Eco-Friendly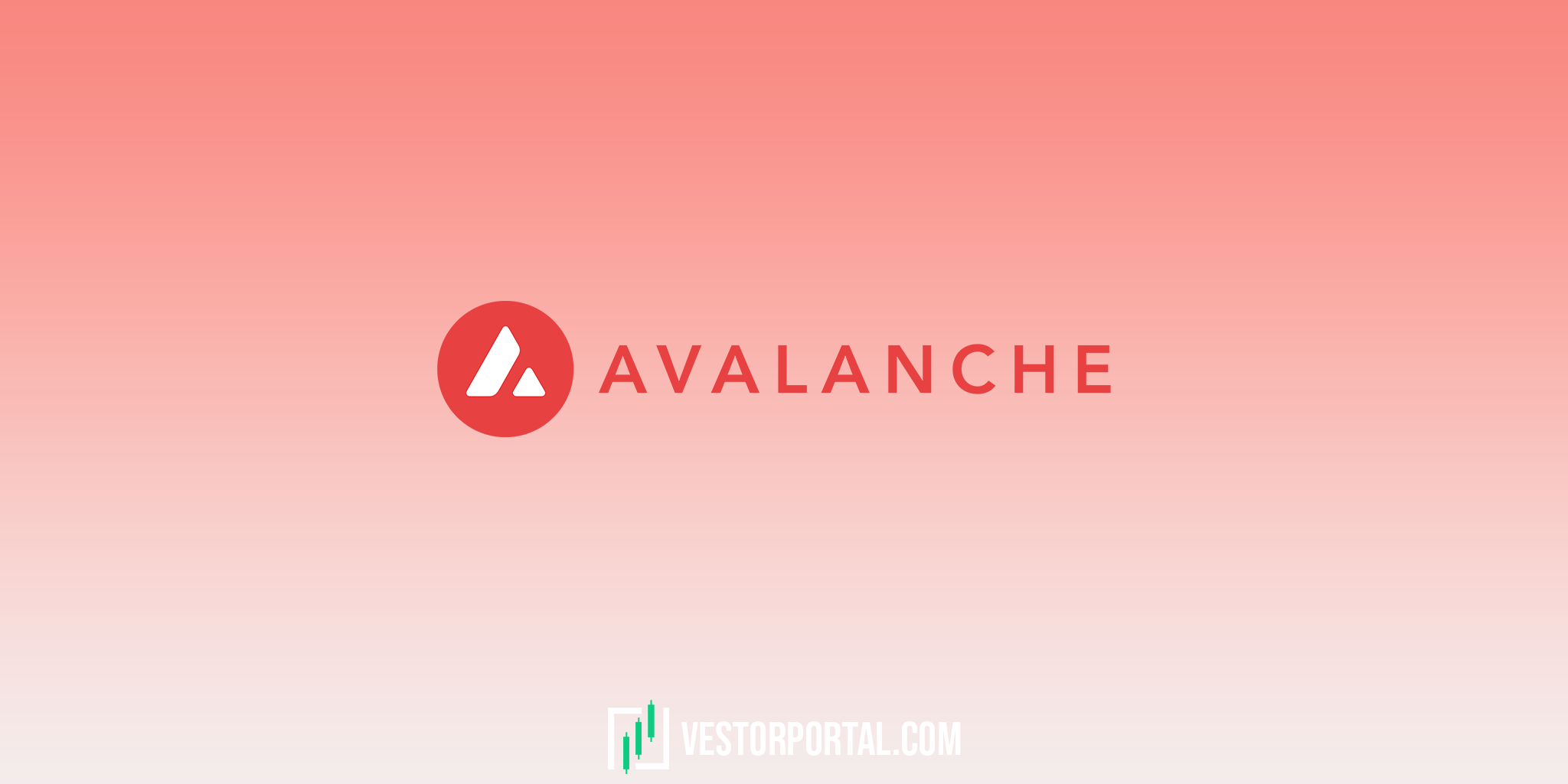 Without doubt, 2021 was the year of layer 1 blockchains. Since the biggest layer 1 blockchain, Ethereum, has problems with high fees, there are some upcoming layer 1 chains that might fight Ethereum for its position as the number 1 smart contract blockchain.
One of the so-called Ethereum killers is the Avalanche network.
What is Avalanche?
Avalanche is a blockchain which uses smart contracts to support a wide range of blockchain projects, just like Ethereum does. Furthermore, Avalanche processes transactions nearly instant.
The Avalanche blockchain can process 4,500 transactions per second and was only launched in 2020. The aim behind the Avalanche network is to offer fast, secure and accessible use to its users. Additionally, anyone can view and contribute to the platform's code since it is open-source.
What is AVAX?
The native cryptocurrency of the Avalanche Network is called AVAX. It is used to pay transaction fees and to secure the blockchain.
AVAX can also be staked by people, in order to secure the network. People who stake AVAX are rewarded by earning even more AVAX by time. This is how you can earn passive income while holding AVAX.
Some numbers are (as of 20th March 2022):
market cap: $23 billion
supply: 377,752,194
max supply: 720,000,000
10th biggest cryptocurrency by market cap
The team behind the Avalanche Network
The three founders of Avalanche are Kevin Sekniqi, Maofan Yin and Emin Gün Sirer. The technology behind the blockchain was developed by a group of researches from the Cornell University, led by Emin Gün Sirer who is a Cornell professor of computer science and also a software engineer. The two doctoral students Yin and Sekniqi assisted him.
The codebase for the Avalanche consensus protocol became open-source in 2020.
How does Avalanche work?
Avalanche uses three separate blockchains in order to be the 'fastest smart contracts chain in the world'. The three blockchains that make up the Avalanche mainnet are:
X-Chain: for managing assets, uses the Avalanche consensus protocol
C-Chain: for creating smart contracts, uses the Snowman consensus protocol
P-Chain: for coordinating validators, uses the Snowman consensus protocol
The Avalanche consensus protocol checks validator's transaction confirmations randomly. This is done by having all nodes work parallel with each other.
The Snowman consensus protocol works almost in the same way but uses blocks in a linear process.
Why use the Avalanche Network?
The Avalanche blockchain addresses the common problems of blockchains through the network's unique structure. These are:
Interoperability: Avalanche allows different blockchains to share data
Scalability: Avalanche was built to be scalable
Usability: Avalanche is picking up momentum within the crypto community since it has proven itself in various cases
How do you buy AVAX?
One of the easiest ways of buying AVAX is by using exchanges like Kucoin, Coinbase or Binance.
If you do not want to use a centralized exchange you can use a decentralized exchange.