Verasity - Learn more about this future Ad-Technology Giant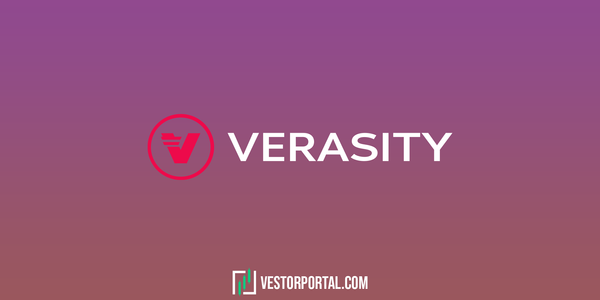 The crypto world is full of innovative projects with ground-breaking technologies. Every other day a new project gets launched that promises to pioneer the future of a specific sector - but there is one problem.
In a lot of cases, crypto projects either promise too much innovation to be able to keep their promise or they just try to create use cases where there is no real demand for it.
In contrast to a lot of crypto projects the team around Verasity identified a big, already existing problem within the corporate world - Ad Fraud.
💡
The 2021 cost of digital ad fraud worldwide was estimated at $65 billion.
What is Verasity?
Verasity is a next-generation video platform that allows its users to share videos or to subscribe for a video-on-demand service. Furthermore, Verasity offers a new way of secure advertising for its institutional customers.
Verasity helps to effectively monetize video content. Most often, online video advertising is very unpopular for viewers. Verasity's technology also helps to fight 'fake views' and ad fraud.
The Verasity video player technology is able to scale up to 8 petabytes of data per month. The so-called 'VeraPlayer' offers features like an integrated digital wallet that smoothens the process of microtransactions. Viewers receive VERA tokens (VRA) for watching and sharing content. There are also rewards payed out for viewers who watch the appearing advertisements.
Creators can get rewards by donations from viewers or by offering subscriptions or pay-per-view content.
Regarding ad fraud Verasity has a patented technology called Proof of View (PoV) that aims to detect fake views, bots, and manipulation of audience metrics. PoV makes sure that only legitimate views are counted and that all metrics are accurate.
Verasity & Brightcove - One of the biggest real world Partnerships ever!
At the end of 2021 Verasity and Brightcove announced their official partnership. With well over 3,000 customers Brightcove inherits one of the biggest ad-networks in the world. The partnerships between those two enables all of Brightcove's customers to implement VeraViews, which is an ad-stack. Verasity promises that implementing their ad-stack will save content creators and publishers time, money, and development costs. Verasity receives revenue share from the ads served by content creators.
Conclusion
Verasity offers a solution for a $65 billion real world use case. The team around this project seems very professional and motivated to reach every set milestone.
We believe sooner or later, Verasity with its patented 'Proof-of-View' and other products will be among the top projects of the entire crypto world.
How do you buy VRA?
One of the easiest ways of buying VRA is on Kucoin.