VaporDEX - The World's Most Rewarding DEX
Thomas Ehrlich, co-founder of VaporFI talks about the upcoming launch of their own DEX - VaporDEX, community benefits, their team, further products and more.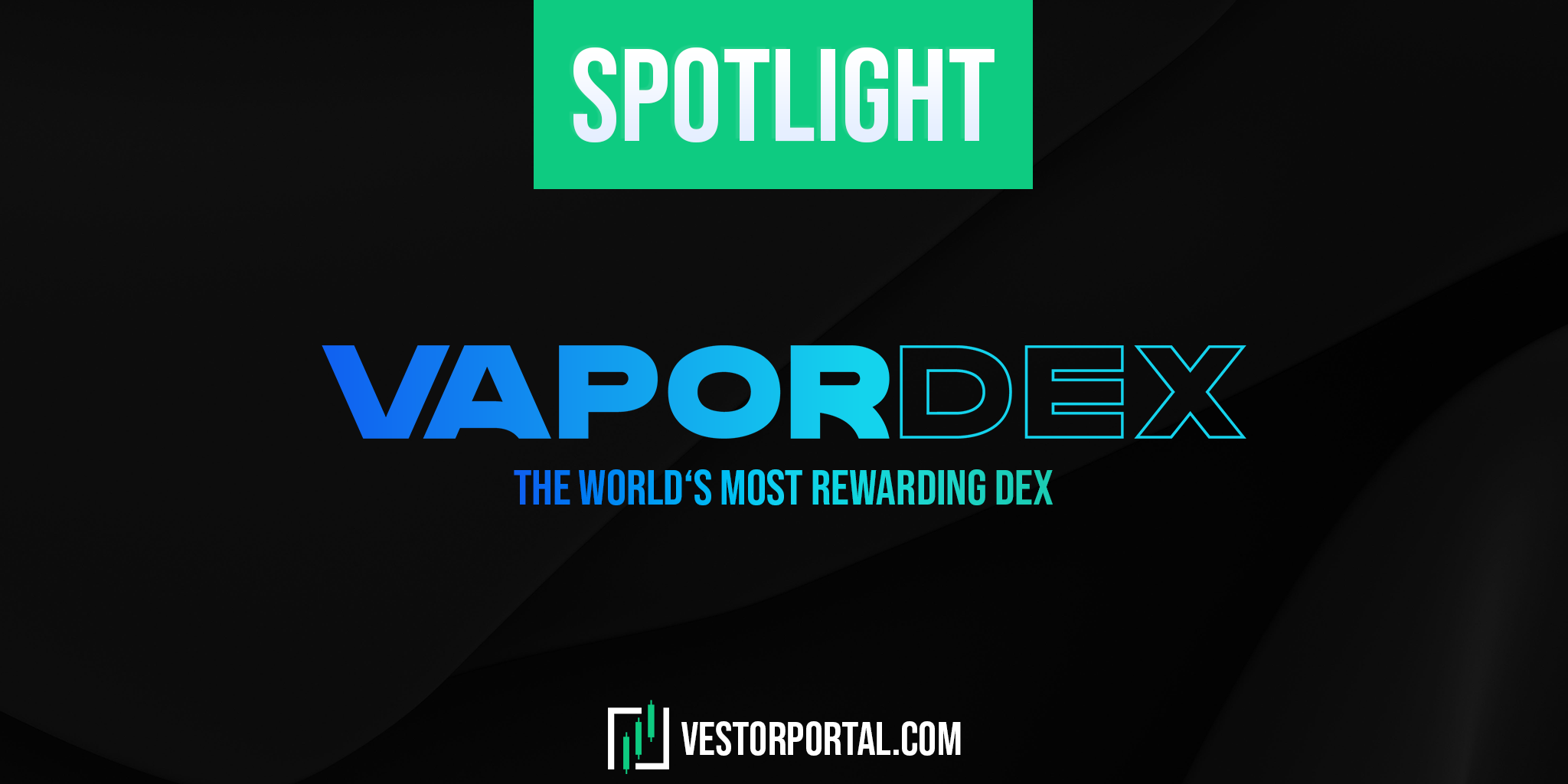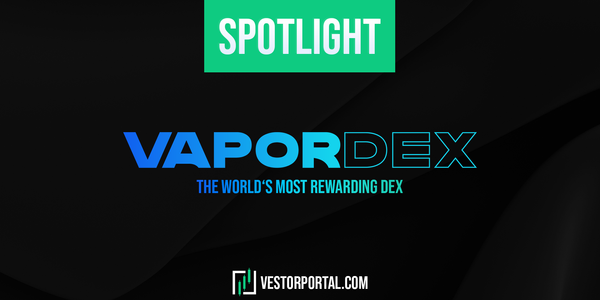 In this Vestorportal.com Spotlight edition we had the pleasure to talk to Thomas Ehrlich - again.
This time we talked about the upcoming launch of their own decentralized exchange: VaporDEX.
According to the team, VaporDEX will be the world's most rewarding DEX. Read the interview if you want to know how this will work. Furthermore, learn about community benefits, their team, partners, and more.
---
Interview
Why are you creating VaporDEX?
Thomas Ehrlich:
We feel that there is space in the market for another DEX. Not just on Avalanche, but a multi-chain one (in time). Personally, we LOVE Trader Joe and all they've done for the Avalanche Blockchain. However, we also see room for growth which we believe we can capitalize on by bringing cheaper fees and leveraging our community to be our value proposition. We believe that we're building an ecosystem which can help to grow and attract people to Avalanche in a variety of ways.
Once VaporDEX is fully built out, it'll have multiple ways to help people save compared to our competitors as well as get in early on grassroots projects to help them make money.
What are the core differentiators of VaporDEX?
Thomas Ehrlich:
Trade with up to 16% in lower fees* when accessing our pools
Access the best swap rates using our built-in aggregator
By partnering with Mt. Pelerin, it allows the majority of our users to use their Fiat on/off ramp up to $100K/year with NO KYC! We're working on another on/off ramp for our American users.
Using our partnership with Lossless, we're going to have each and every project launched off VaporLaunch integrated with their protocol. This will help to prevent hacks and rugs, saving our users from a multi-billion $$ hack industry. Our native token $VAPE will also be wrapped in the Lossless protocol.
We're adding a Rubic widget that will allow our users to swap to over 13 different blockchains. WOOOOO. It's the start of going to multi-chain. While we've gotta give up fees for now, it's a start.
_- Months ago, we partnered with AssureDeFi. They're the industry leader in KYC for blockchain companies. Is KYC the end all, be all? No, far from. However, AssureDeFi is growing by the day and forming partnerships with law enforcement to help advance the space and further continue to give investors the peace of mind in the event of a rug.
We've got other partners and features which we don't want to disclose at this time.
---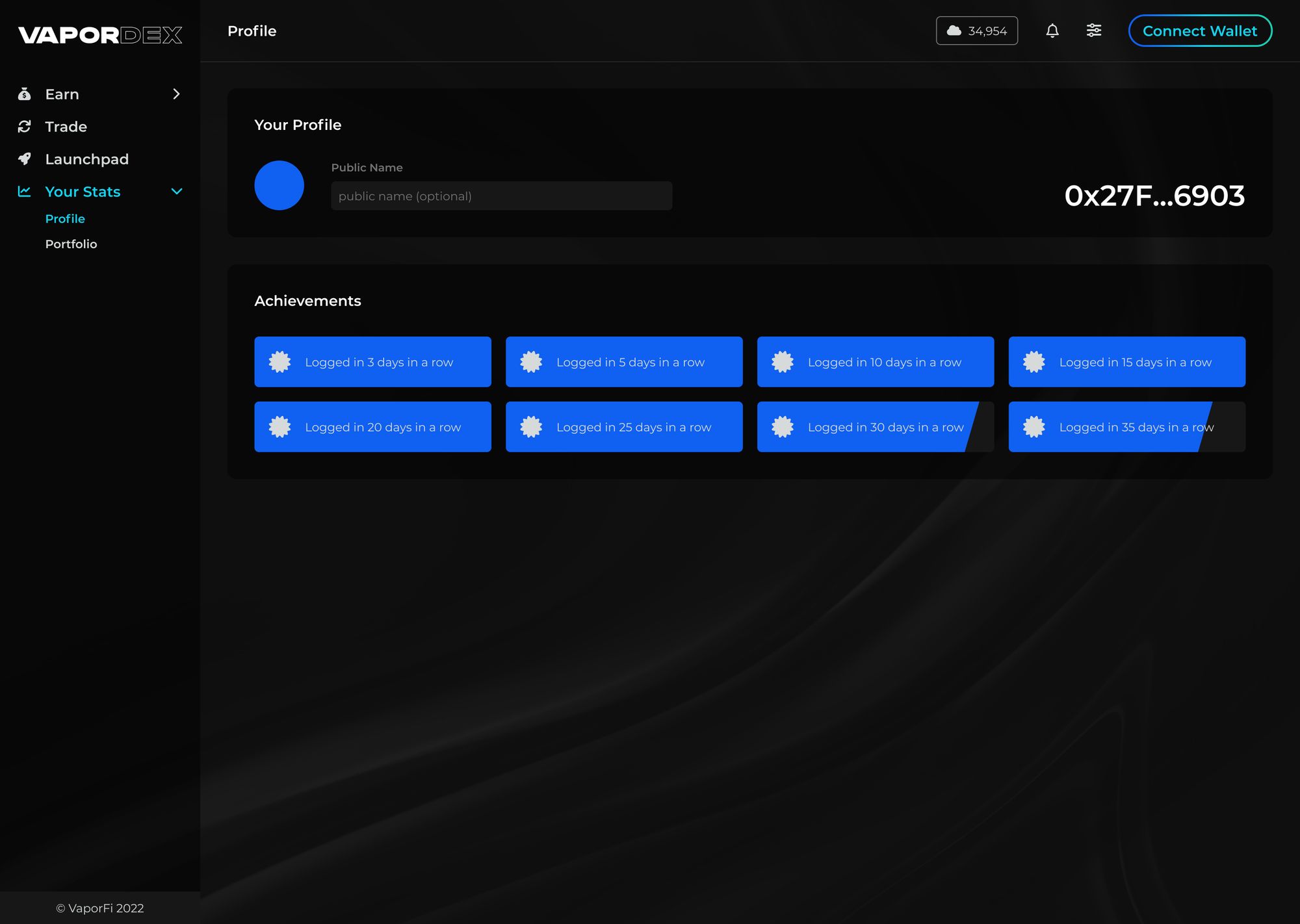 ---
How does VaporDEX benefit the community?
Thomas Ehrlich:
In a lot of ways. To start, it might be a little slower, but over time it'll really ramp up. We're focused on our community more than anything else. We've got nearly 20K VPND holders and their VaporNode will allow them access and benefits to our ecosystem that others won't have.
We're going to be gearing a lot towards global distribution model/revenue sharing model. Some people will have different benefits than others being that they hold a $VPND node.
We'll be paying our community in $USDC so they don't get paid on a token which is losing value and suffer impermanent loss.
The community will ALWAYS be our focal point.
We don't want to disclose it all at this point, but the more revenue streams we have, the more they'll make.
Who are the people working on VaporDEX and has your team grown since you have managed the shift from a Nodes-as-a-Service to a Blockchain company?
Thomas Ehrlich:
Of course myself and Jose Mejias are doxxed as we have been from the beginning. We launched in December of 2021 with the two of us and a team of mods. We've grown exponentially since then.
The majority of the team has come from our passionate community and that's the way we wanted it from the get-go.
Helping Jose are 4 other developers and a team at hhtd.de who've also helped us immensely.
We have a Community Director, Creative Director, and a talented team of people who can wear both the business developer/project manager/data analytics hats.
We also have 7 mods and numerous other guides in our discord who've really helped to educate our community.
All in all, a team of 20+ from all around the world.
We wouldn't be where we are today without the team that we've put together, it's the most cohesive working environment I've ever been a part of. It's really not work when you're having fun...
---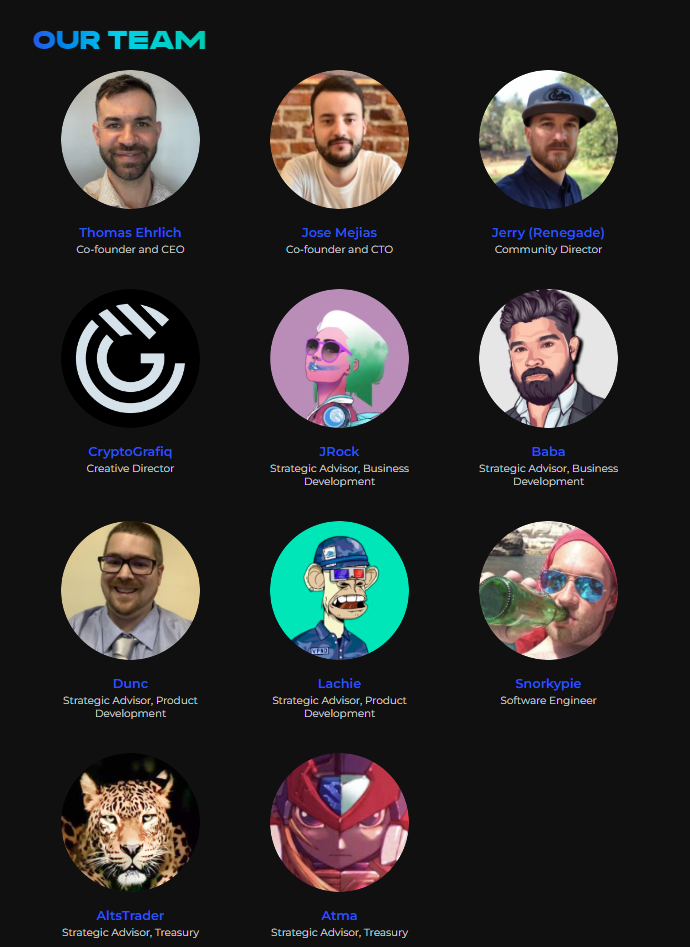 ---
The crypto market has been in a downtrend for many months now. Many projects are down horrendously, a lot of them even stopped further development. How did the bear market impact your development on further products within the Vapor environment and how much does the launch of VaporDEX rely on the market situation?
Thomas Ehrlich:
I think too many people look at the bear market as a negative. In our minds it has given us the ability to build calmly with the focus to be ready when the bull market resumes. We have enough funds to continue to build for a while without having to rely on the bull market like other teams.
Things happen soooo fast in a bull market, the only pressure we feel at the moment is self inflicted. We also have to be cautious to build something that is ready for to use from launch. Could we release VaporDEX as a working product now? Yes, but it would be ugly and a bit buggy.
The barriers of having a VaporNode are rather low. Will this change in the future, since node holders will experience benefits within the ecosystem you are building? In the last interview you mentioned a node cap for example.
Thomas Ehrlich:
We will be changing up some stuff on the node section of our ecosystem. We cannot carry on the 1% forever, but we're definitely not going to do what the rest of the market has done. We've got to get creative, a Global Distribution Model of revenues from our various products is what we believe is the best route for the community.
The last time we talked, Vapor was one of many projects offering Nodes-as-a-Service. Since then, many of those NaaS projects have failed, rugged or had disastrous developments like StrongBlock. What is your message to the people that lost their trust in this niche?
Thomas Ehrlich:
The sector grew so fast and people were just throwing $$ all over the place to shitty websites with undoxxed founders. I was trying to do my best and warn people about certain projects but I got ridiculed for it. Almost all of them are now gone.
The niche isn't sustainable in its current form and takes planning to get it right. Hindsight is 20/20. There's a lot we'd have done differently but that sets us apart from the others too, we learned from our mistakes and other's.
I'd say the majority of the projects that came into the space came in with bad intentions, the other's had low level devs who could fork a project but couldn't do anything outside that, so they couldn't pivot and rugged or they're just stumbling along just updating UIs and stuff like that.
From the onset, we had grand plans for what we wanted to build and where we wanted to go. We were lucky to bring other team members on from the community who could see our vision and were also capable of helping us realize it. We're just getting started.
To those losing faith in the market, there are still people with good intentions. We've been rugged, hacked, and lied to as well...
Since you are building on Avalanche one would think your number one competitor will be Trader Joe. Who do you see as VaporDEX's competitor and what is the goal of the team when talking about competitiveness?
Thomas Ehrlich:
We really don't look at them as a competitor, we believe that there's room for both of us and that we'll make each other better as we continue to grow. We love what they've done.
When it comes to competition, that's why we're here. There's certain ways to go about it though. A lot of projects bitch and moan about what other's are doing because they're jealous. We're just going to keep our heads down and build. We love to look at the market to see what other projects are doing and then find a way to be different.
Bold question: What comes after VaporDEX?
Thomas Ehrlich:
Great question. We've been working non-stop. Having team meetings well into 4am Jose's time or 10PM my time. We'll probably sit back for a couple of days and evaluate what direction we go next. We'll have plenty of features that will be added to VaporDEX over time, but we also have other projects we might want to prioritize first.
We'll be coming out with "Subnets as a Service" platform where we'll help projects set up a subnet and bridge for their project. We'll also offer help with tokenomics, marketing and more as it'll be a collaborative effort. Our value proposition for this is really our community. Anyone looking to launch with us or launch their project on VaporDEX really has a unique opportunity to get a great community right off the bat; we'll highlight those who audit, KYC, doxx, etc.
We're working on an awesome NFT Platform with our partners at HHTD. We'll be bringing something to Avalanche and NFTs that isn't realllllly on the market yet. Mouth shut.
We have a lot more in the pipeline but don't want to disclose it all.
---
Want to know more about VaporDEX?
Read the VaporFi Spotlight article here.