How to transfer USDT from Binance to KuCoin?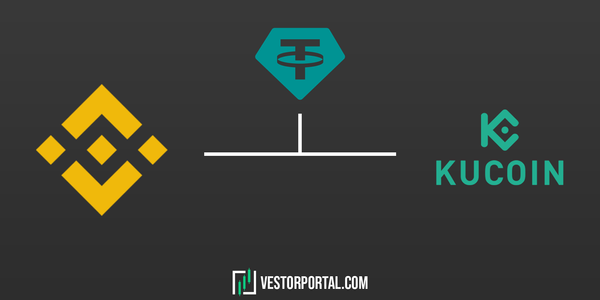 In this article we will show you how you can transfer Tether (USDT) from Binance to KuCoin. This will help you if you want to trade cryptocurrencies that are only listed on KuCoin but you do not want to KYC your KuCoin account to onramp fiat.
Binance
Binance ist the biggest cryptocurrency exchange in the world and offers a wide amount of services ranging from spot trading to derivatives, staking and also lending. On Binance you can trade more than 1,000 cryptocurrency pairs. You can create a Binance account here.
KuCoin
KuCoin is also a popular cryptocurrency exchange that is especially used by altcoin traders. KuCoin launched in 2017 and offers a wide range of trading products. Some smaller cryptocurrencies which are not listed on Binance may be available on KuCoin. You can create a KuCoin account here.
Transfer Tether (USDT) from Binance to KuCoin
Step 1: Get your USDT deposit address on KuCoin
Login with your KuCoin account. Then navigate to your 'Assets Overview' and click on 'Deposit'.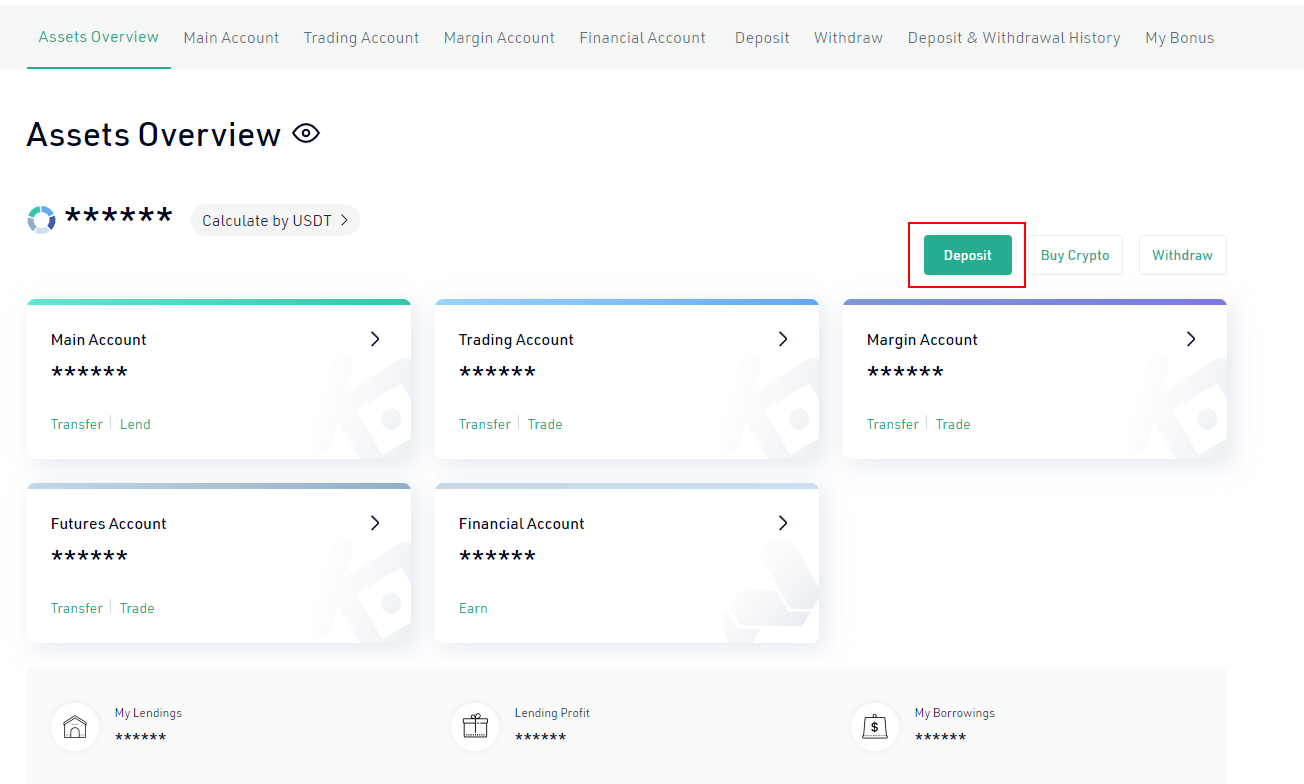 Select Tether (USDT), choose the account you want the funds to get sent to and also choose a network. Since KuCoin and Binance both support the Tron network we recommend selecting this network. The Tron network is cheaper and faster than others. Once you have selected everything click on the duplicate symbol and copy your deposit address.
Step 2: Withdraw USDT from Binance to KuCoin
Login to your Binance account. After you have logged in to your Binance account you will need to navigate to your fiat and spot wallet where your USDT wallet is located.
Click on 'Wallet' to expand it. Then click on 'Fiat and Spot'.
After you have navigated to 'Fiat and Spot' you will see an overview of your fiat and spot balance. Under 'Crypto Balance' search for 'USDT'. Here you will be able to buy, deposit, withdraw, trade, earn, or convert your USDT. Click on 'Withdraw'.
Select USDT as coin you want to withdraw. Then paste the copied KuCoin address into 'Withdraw to'. Make sure to select the fitting network. If everything is selected properly you can click on 'Withdraw'.
The transaction will usually take a couple of minutes to go through. After that, you should be able to see your funds on KuCoin.
How do you buy USDT?
One of the easiest ways of buying USDT is by using exchanges like Kucoin, Coinbase or Binance.
If you do not want to use a centralized exchange you can use a decentralized exchange.