Thor Financial - Pioneering the DaaS and NaaS World!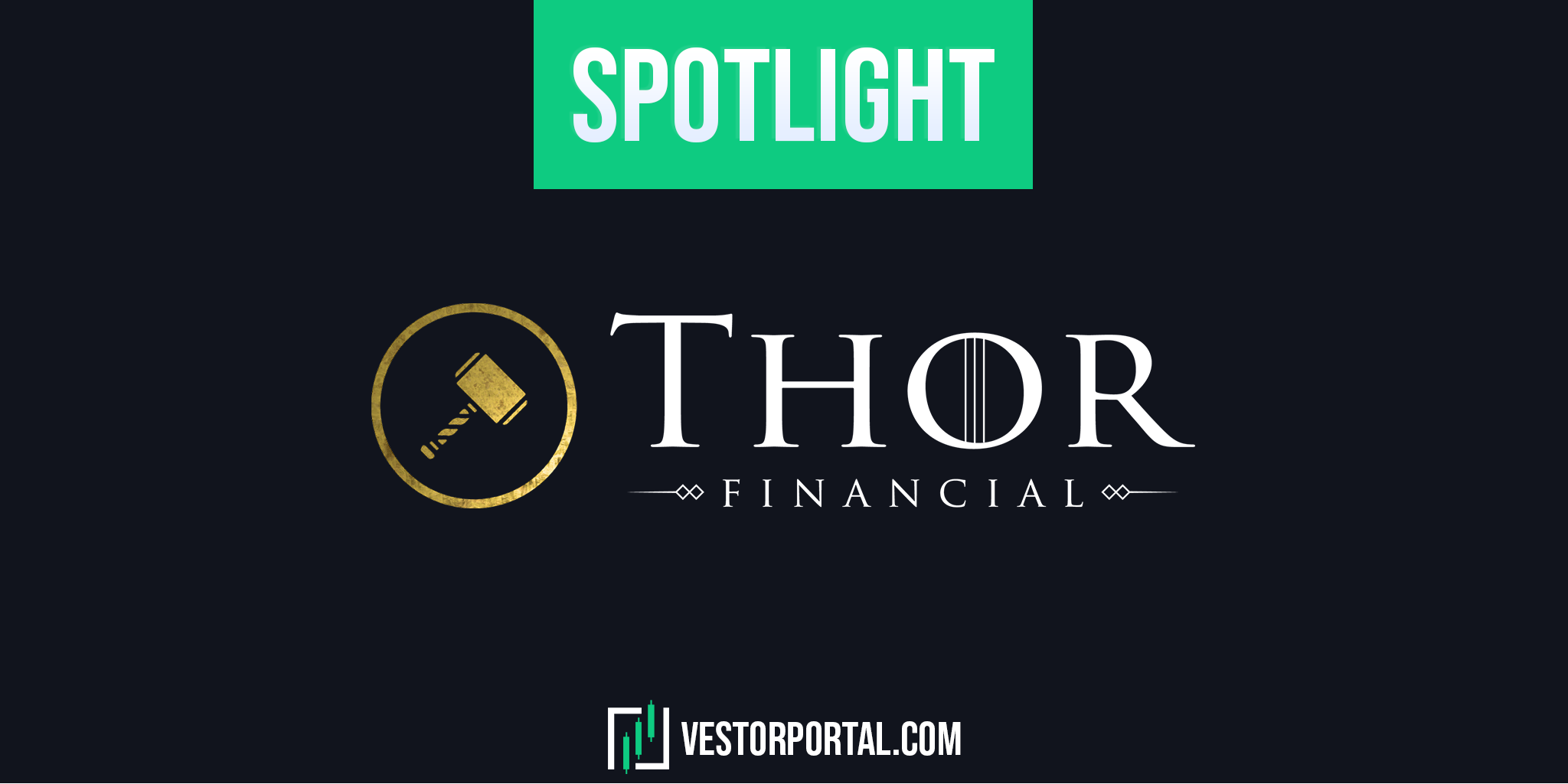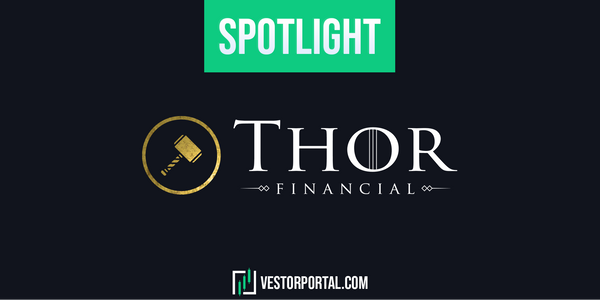 In this edition of Vestorportal.com Spotlight we had the pleasure to talk to Loki, the Community Manager of Thor Financial. He is also known by the name Colin.
In this article he talked about the utilities of THOR, upcoming products of Thor Financial and why the Union of Transparency is needed within the DeFi space.
---
Spotlight
What is Thor Financial?
Thor Financial is the first fusion of Defi-as-a-Service (DaaS) and Nodes-as-a-Service (Nodes-as-a-Service).
We are building an entire ecosystem to further promote utility behind the $THOR reward token. Full high end P2E game, node cap, NFTs and node marketplace and launchpad.
How did the team come up with the idea of Thor Financial?
We saw many DaaS protocols pop up and fail. We wanted to prove the model can work sustainably for a long period.
How many people are on the Thor Financial team and what are their tasks?
The team is over 30 people now. Everything from full stack, back-end, front-end, UI/UX and a full scale admin and moderation team.
How does the decision-making regarding changes being made to Thor Financial look like?
Done through leadership from the main decision makers, Heimdall, the lead developer and Loki, the community manager.
Why did you choose to build on Avalanche?
AVAX is a unique, higher performance, fast and cheap chain to utilize for the THOR ecosystem. It's why it's one of the preferred chains for DeFi projects to launch on.
What do the tokenomics of THOR look like?
You can read a full breakdown of our tokenomics and contract change here.
Since there are four different node tiers, could you introduce them to us?
We aim to offer a position for all community members of any size. Our nodes range from 1.25 THOR for the lowest node all the way to 78.125 THOR for the highest.
HEIMDALL: 1.250 THOR per node, earn 0.008 THOR per day
FREYA: 6.250 THOR per node, earn 0.050 THOR per day
THOR: 12.500 THOR per node, earn 0.144 THOR per day
ODIN: 78.125 THOR per node, earn 1.020 THOR per day
What is the 'God Mode'?
God mode is unlocked when an individual owns at least 1 node in every tier. God mode allows to compound rewards across tiers.
Additionally, it comes with Discord benefits and planned future benefits with different elements of the THOR ecosystem.
---
---
Are there any taxes for buying or selling THOR? Are there any taxes for creating or compounding Thor Financial nodes?
There is no buy or sell tax for THOR. For claiming there is a flat tax from 1-10% depending on the tier.
What are your plans to achieve long term sustainability?
We are creating an ecosystem of offerings and value, all utilizing the same token.
Furthermore, we are creating a node cap to control maximum daily emission rates.
Could you tell us something about the assets the Thor Financial treasury holds?
We've made 10 investments with the THOR treasury with more planned. We've invested over a million dollars into opportunities.
This is everything from riskier projects like STRONG nodes, to stablecoin staking on protocols like Anchor, to owning and operating our own 3 validator nodes, 2 FTM and 1 AVAX.
Are there any new products or tools Thor Financial might offer in the future?
Many, things both announced and not announced.
P2E game, Gods of Asgard, and a full fledged NFT marketplace and launchpad, plus several unannounced ecosystem offerings.
---
---
Will the rewards that the different node tiers pay stay the same or are there any plans to change the yield?
We have no immediate plans to cut rewards.
How would you describe the values of Thor Financial?
Transparency, reliability, communication and ethical behavior.
Since you are part of the Union of Transparency - could you tell us what the UoT is and why it is important for Thor Financial to be part of it?
The UoT is founded by Loki. The UoT's function is to create an independent self regulatory board within DeFi, to punish malicious protocol behaviour and offer investors an ethical ecosystem of protocols to invest in, knowing they will not be scammed or rugged.
The UoT will also work with regulators to ensure any industry regulations are made with both investor and protocol long term health in mind.
There are a lot of Nodes-as-a-Service protocols out there - why should someone choose Thor Financial?
THOR is the largest node community for a reason. We are often the first to market with new innovations. Something our users benefit from. Several protocols may try, but there is only one THOR.
Where do you see the Nodes-as-a-Service sector going in the future?
The long term sustainability of a model that consistently increases net emissions is the ongoing issue and problem to solve. We see this solved through 2 main things:
node cap, to control the maximum net emissions
an ecosystem of values and utilities, all giving the native reward token buying pressure and utility, in order to keep it independent of new nodes being made (no ponzinomics)
---
How do you buy THOR?
You can buy THOR on Trader Joe XYZ and store it in your MetaMask wallet. Click here.
---
---
If you are struggling to setup a node on Thor Financial, you can watch the video tutorial below.
How do you buy AVAX?
One of the easiest ways of buying AVAX is by using exchanges like Kucoin, Coinbase or Binance.
If you do not want to use a centralized exchange you can use a decentralized exchange.