The Merge Triggers a Mass Exodus of Miners as Ethereum Classic's Hashrate Makes a New All-Time High nearing 50 TH/s
Ethereum Classic's hashrate breaks multiple all-time high ahead of the Merge
The upcoming Merge event has been a huge catalyst for the increasing miner activity on Ethereum Classic (ETC). According to 2miners, ETC achieved a record all-time-high hash rate of 48.82 terra hashes per second (TH/s).
In 2016, the infamous DAO hack prompted the hard fork of Ethereum and Ethereum Classic (ETC) was born.
In the past month, ETC's hashrate has broken its all-time high (ATH) multiple times, with a record monthly close of 40.73 TH/s on August 31. On September 4, the hashrate established a new all-time high at 48.82 TH/s, nearing 50 TH/s a few weeks before the Merge.
While ETC's hashrate surged onward, its mining difficulty also achieved an all-time high of 626.02T. The increase in mining difficulty is indicative of a surge in the number of miners on the network, particularly vulnerable miners looking for viable alternatives as mining comes to a halt on the Ethereum Network.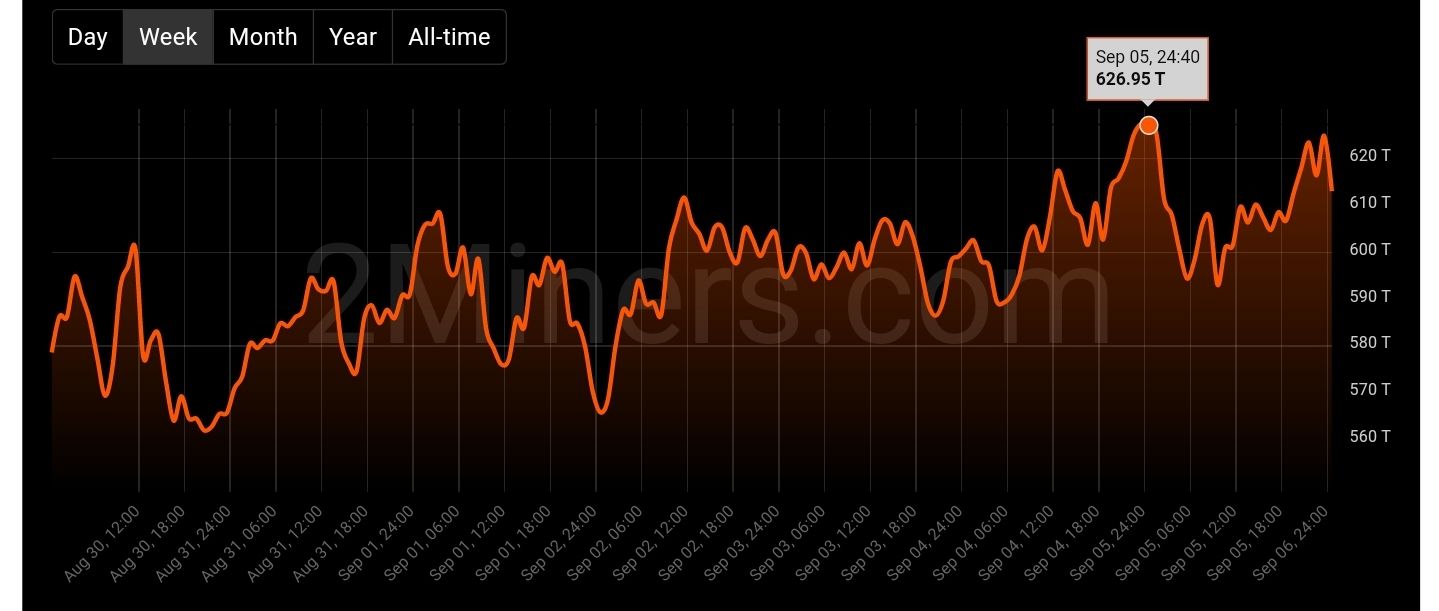 The more hardware is dedicated by honest miners to discovering the next block, the higher the hashrate rises and the harder it becomes to disrupt the network via a 51% attack
The Merge event will see the Proof-of-Stake (PoS) mechanism take the reins of consensus to improve scalability and security and, also reduce the carbon footprint of the Ethereum network. However, there is one caveat: the transition will render the mining hardware deployed by miners obsolete. What is going to happen to all that boatload of hashing power?
Hashrate is the total computational power used to mine and process transactions on a blockchain network.
Well, the statistics indicate that miners will likely continue their mining operations until the Merge is concluded. However, a cascade of hashrate will continue to exit Ethereum (ETH) to Ethereum Classic (ETC) as miner interest spikes in the ETC network.