Trader Joe XYZ: Stake your JOE for Stablecoin Rewards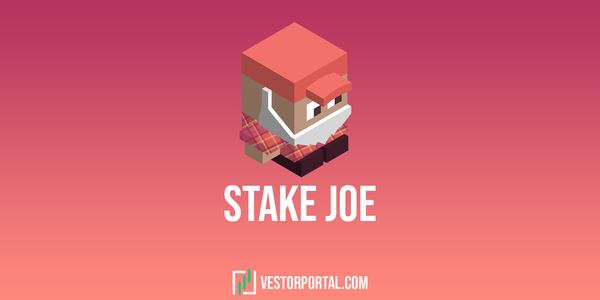 Trader Joe XYZ is the biggest decentralized exchange (DEX) on the Avalanche Blockchain. Trader Joe XYZ provides over $1 billion in liquidity for numerous coins located on the Avalanche Network. The daily traded volume (as of Feb. 2022) ranges between $150 and $300 million.
Besides trading coins, you can also interact with several other DeFi tools like providing liquidity, yield farming or staking via Trader Joe XYZ.
Stake sJOE and earn Stablecoin rewards
sJOE staking went live on the 28th February 2022. The new staking option enables you to earn stablecoin rewards in form of USDC. This staking option implements framework of revenue sharing. For every swap on Trader Joe, a 0.05% fee is charged and accrued by the protocol, this is converted into a stablecoin and then distributed to the sJOE Pool every 24 hours. The sJOE staking replaces the xJOE staking, a staking option 'borrowed' from the xSUSHI token.
Trader Joe XYZ's goal with removing the xJOE Interest Bearing Model is to allow for a staking option that improves clarity on rewards and also to lower accessibility barriers.
Step-by-Step Guide: Stake sJOE
Step 1: Swap AVAX to JOE
Open Trader Joe XYZ and go to the JOE/AVAX pair. Then go ahead and enter the amount of AVAX you want to swap for JOE. Then click 'Swap'.
Step 2: Stake your JOE for USDC
Navigate to the staking page on Trader Joe XYZ.
Then go ahead and click on the sJOE staking option.
Select the amount of JOE tokens you want to stake here and click 'Approve'.
Your wallet will then ask for you to grant permission to the staking contract to access your JOE funds. Click on 'Confirm'.
After approving the contract go ahead and click on 'Stake'.
You successfully staked JOE and earn USDC every 24 hours.
To cash out rewards click on 'Get Harvest'.
To unstake your JOE tokens navigate to 'Unstake' on the right and enter the amount to unstake.
Conclusion
This staking option allows people who believe in Trader Joe XYZ as a project to put its native token to work. You can use the earned USDC rewards to farm USDC, buy more JOE or to build up capital to buy other tokens.
At the time of writing:
JOE market cap: $200 million
Total amount staked in sJOE staking: $69 million
APR (24h): 110%
APR (7d): 64.33%
💡
APR stands for Annual Percentage Rate
How do you buy AVAX?
One of the easiest ways of buying AVAX is by using exchanges like Kucoin, Coinbase or Binance.
If you do not want to use a centralized exchange you can use a decentralized exchange.