Morpheus.Network - Why Supply Chains and Blockchain Tech Are The Perfect Match
Nikhil Sethi, Director of Marketing at Morpheus.Network, tells us who their partners are, about their Masternodes incentive, and more.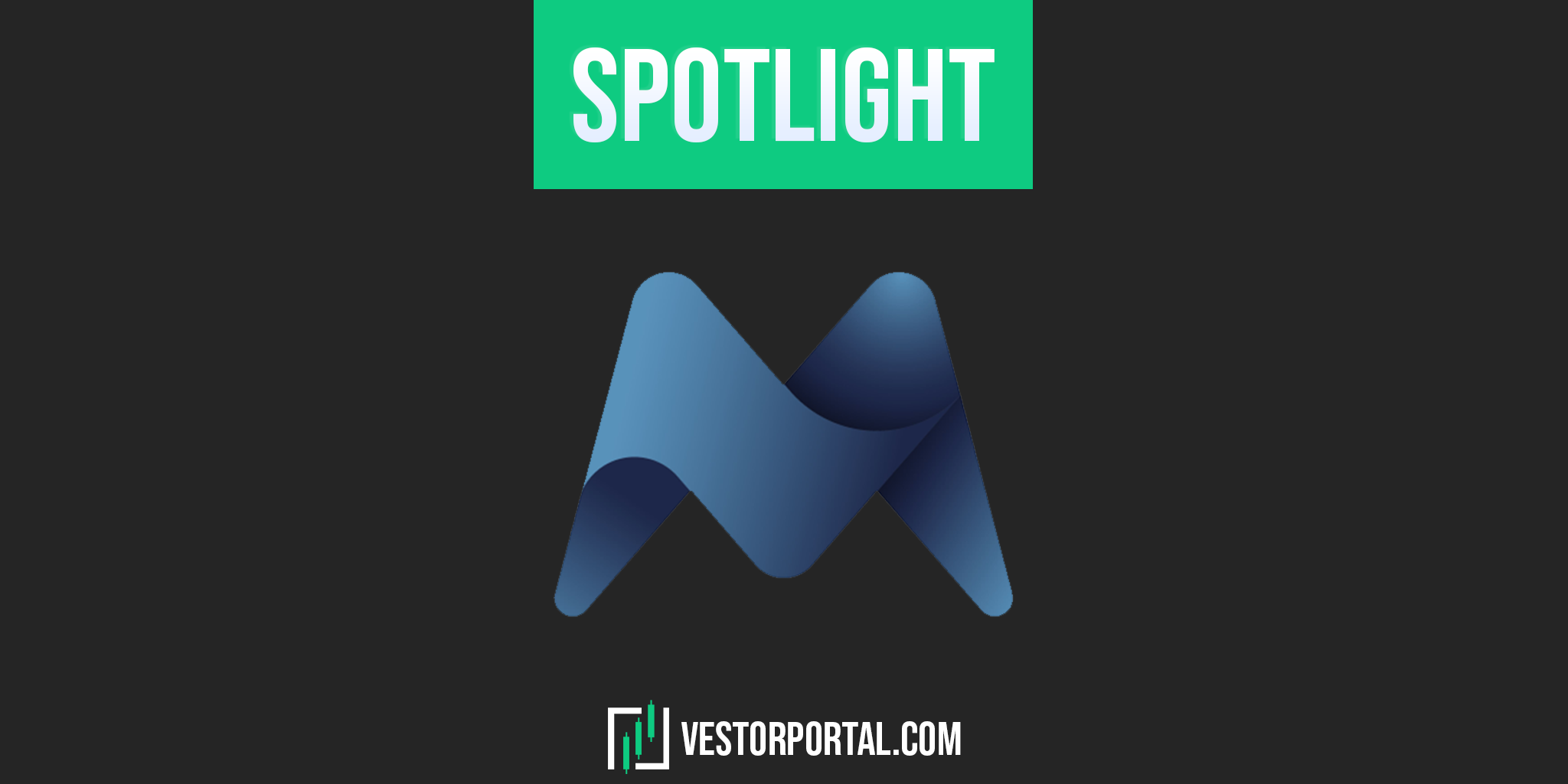 In this edition of Vestorportal's Spotlight series we were able to ask Nikhil Sethi some important questions about Morpheus.Network.
Nikhil is the Director of Marketing at Morpheus.Network and in this interview he talks about their partners, their Masternodes incentive, how the future will look like for the project, and more.
Spotlight
What is Morpheus.Network?
Morpheus.Network is a supply chain SAAS middleware platform that allows companies to create digital twins of their supply chain processes. Built on a highly customizable modular architecture, it allows users to automate entire workflows, efficiently manage data inputs/outputs and create event-based execution triggers, all with a simple drag and drop user interface.
The platform helps businesses maximize profit and reduce costs with process automation, end-to-end visibility and digitized workflows that replace error-prone manual processes. Concrete applications include: document exchange (supplier certifications, customs declarations or origin proofs), process and shipping optimization based on internal/external data analytics, creation of digital IDs for physical products to bolster transparency, consumer information and sustainability improvement.
Morpheus.Network allows clients to leverage technologies like blockchain, artificial intelligence, IoT, and machine learning while doing the heavy lifting in the backend to ensure easy and fast integrations. It brings all data into the same platform, makes information exchangeable, and allows managers to automate and digitize previously manual processes end-to-end.
How did the team come up with the desire to build Morpheus.Network?
The supply chain industry has a problem: it is inefficient. The Covid pandemic and semiconductor shortage reinforced existing issues and resulted in multi-billion-dollar losses and damages. This inefficiency is so pronounced that, according to the World Economic Forum's report, "Enabling Trade: Valuing Growth Opportunities", reducing supply chain inefficiency could increase worldwide GDP by almost 5 percent and total trade volume by 15 percent. With the founders working in export/imports for decades, the team has experienced these problems first-hand.
Currently existing software usually come with limitations and pitfalls that Morpheus.Network seeks to address:
Monolithic software architecture that is inflexible, creates lock-ins and presents huge switching costs when trying to customize or adapt
Existing solutions are usually unsuitable for smaller enterprises due to high costs and lack of individualization
Limited automation capabilities due to unharmonized interfaces between different systems (e.g. ERP, warehousing, FiCo)
Slow adoption rate and cumbersome integration of new technologies required to address inefficiencies: data analytics, IoT, AI, ML, Blockchain
Since there was no solution to satisfy the needs of the founders and address their most pressing pain points, Morpheus.Network was born in March 2018.
How big is the team building Morpheus.Network?
Current team size is 15+ employees and additional service providers / contractors. The leadership consists of Dan Weinberger, CEO ; Noam Eppel, COO ; Roger Crook, Team Lead for Global Logistics & former CEO of DHL Global and Karl McDermott, Global Head for Business Development.
How many integrations/partnerships does Morpheus.Network have?
Morpheus.Network has more than 100 integrations and partnerships with some of the leading companies in the world, such as FedEx, DHL, Swift, UPS, SAP, Microsoft Dynamics, Oracle, Salesforce, and more. Thanks to the middleware positioning of the platform, customized integrations for clients can be added swiftly as needed.
In addition, we partner with a global vendor and integration network. Currently we have 5 partners that support global integrations of our solutions: Hanhaa, LisTech, Polaris Network, Demand Management Solutions and Supply Chain Precision.
Who are your most important partners and what do these partnerships look like?
At Morpheus.Network we take pride in the partnerships we've created. Teaming up with some of the most innovative companies in the world. Our partners include SAP, IBM, Gulftainer, Geometric Energy Corporation, VitalCan, and FCL.
Project partners:
Gulftainer, the largest private port operator in the world, has adopted our platform to bring efficiency into its operations after we won their "Future of Ports Challenge 2021" competition.
We have joined hands with Geometric Energy Corporation (GEC) to assist them in their GEC DOGE-1 Mission to the Moon.
With Vitalcan, the largest pet food company in Argentina, we automated inbound and outbound processes by enabling real-time tracking and data exchange between key stakeholders with digitized documents.
Together with FCL, one of Canada's largest food distribution networks, we automated the collection and management of documents from 100+ suppliers and provided a self-serve supplier portal.
Integration partners:
Geotab - Tracking solutions and real time telematic feeds
Customs Direct - Customs clearing and documentation services in North America
SAP - ERP integrations and co-developments in SAP Innovation Program
DHL - Track and Trace service integrations
Swift - International payment flows and automated clearing of orders
---
---
Could you tell us something about your Masternodes incentive?
The goal behind setting up Masternodes is to completely decentralize the data thus creating "trusted data" in global supply chains. While Morpheus.Network's existing system already offers greater insight and accountability into global logistics than any other single overview, there is still a high degree of centralization inherent in the process design. The platform is committed to overcoming these inherent single points of failure. Through Masternodes, Morpheus.Network is putting the power of the distributed ledger to work and allowing clients to secure the network at the same time.
The key goal behind our Masternodes incentive is to decentralize the validation of enterprise supply chains. The Morpheus.Network V2 system architecture achieves further decentralization by replacing the Morpheus.Network EVM Network with a roll-up network of validators and Zero-Knowledge Proofs (ZKP), based on smart contracts on the Ethereum side. The roll-up validators network is a network of special nodes designed to relay proofs of successful observation of events by the client-server.
During the pandemic, the global economy had to experience the brutal impact of supply chain vulnerabilities. Did this motivate you even more or did you just feel vindicated with what you are building?
The pandemic was a harsh reminder of how vulnerable our global supply chain is, and a wake-up call for all stakeholders to take steps towards mitigating the risk. It reinforced already existing issues and created greater awareness for the issues at hand on a global scale.
As a company, Morpheus.Network took this opportunity to expand our reach and build partnerships with key players in the industry to address the issues that plague our global supply chain. We worked tirelessly during this period to build relationships with our partners and integrate with their systems so that they could enjoy seamless integrations and an experience that made their lives easier.
---
---
How would you describe the core values of Morpheus.Network?
We are a team of passionate technologists and supply chain experts, who are deeply committed to helping companies around the world remove barriers to digitizing, optimizing, and automating their global supply chain operations.
We believe that our clients' success depends on us delivering high-quality services that meet and exceed expectations every time. Our core values are customer satisfaction, time-bound delivery, efficiency and sustainability.
We create a more effective supply chain management process by providing a platform that interacts with the whole chain, from product to customer, supplying chain partners and logistics providers. Our platform is designed to be scalable to supply chains of any size or complexity. Once connected on our network, everything from inventory to final product delivery can be tracked and recorded.
What differentiates Morpheus.Network from other projects working on supply chain management tech?
While our achievements and awards speak for themselves, if we had to point out a differentiator, it would be flexibility. The Morpheus.Network platform is flexible enough to adjust to the needs of the clients and deliver a supply chain management solution suiting those needs.
We not just help our clients leverage new technologies for boosting efficiency but also assist them in finding pain points in their supply chain to help optimize their business processes. Compared to other solutions we contract and expand with our client's needs and do not try to impose a "one size fits all" solution, but a highly customized experience.
A key differentiator is that we have designed the solution to integrate with existing infrastructure instead of trying to replace it or create a vendor lock-in / monolithic software. In more colloquial terms "we connect the dots" between internal and external system without inflicting additional switching costs or requiring a redesign of IT architecture on the client side.
How do you think will supply chain management be influenced by blockchain technology in the coming years?
As many as 65 big industries are set to adopt blockchain technology in the coming years and supply chain is one of them. Leading tech firms like IBM, Amazon, and Google are intensely working on blockchain-powered supply chain solutions. In fact, companies like Walmart and FedEx are already using blockchain to drive efficiency into their supply chain.
The world's largest private port operator Gulftainer, Federated Corporation Limited, the world's largest insurance brokerage, Marsh, and Vitalcan already trust our Blockchain-based backend and see the benefits it provides to their day-to-day operations.
From improving transparency and traceability to preventing counterfeiting, and enabling secure cross-border transactions, there are numerous game-changing advantages of using blockchain in supply chain management. What's important is to see Blockchain as a backend layer for securing, transacting and normalizing data and utilizing the inherent strengths instead of trying to force it into the frontend.