Meet OZBREN - Teacher, Freelancer & Personal NFT Artist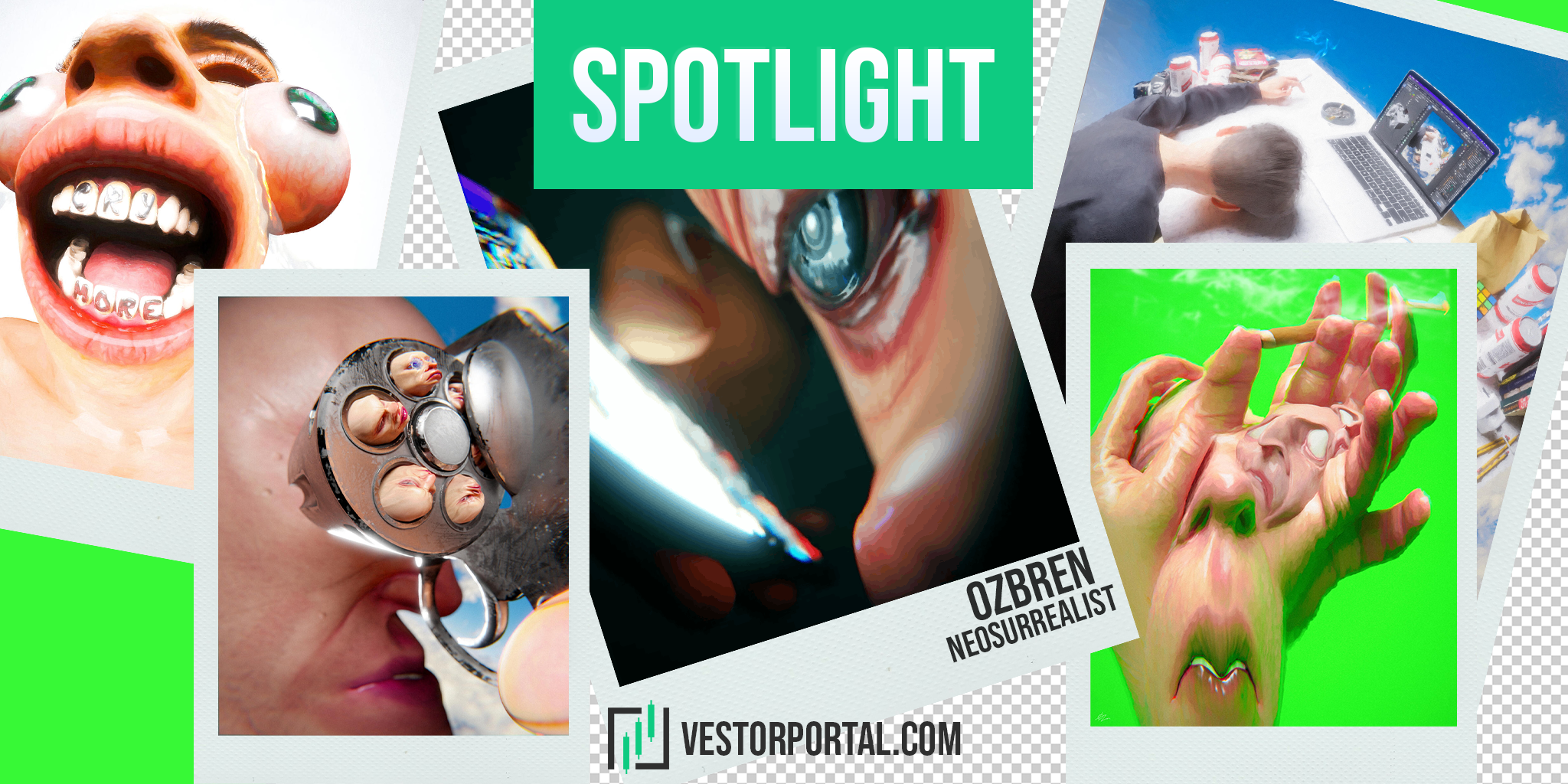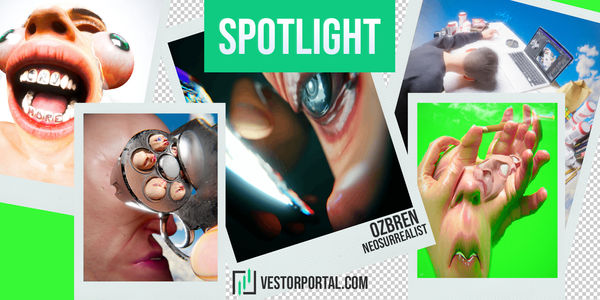 For this Vestorportal.com Spotlight edition we are happy we could talk to the artist called OZBREN. He is a visual, 3D and digital artist that has gotten a lot of attention due to his artwork, as of lately. His artwork could be described as a mix out of grotesque and surrealism.
---
Interview
How and when did you start making art?
When I was 13 I used to spend my school lunchbreaks in the computer rooms to use their copy of Photoshop. My friend and I would make random edits of each other with a bunch of eyes and hands. Just for fun. Eventually I started making YouTube gaming banners, then I just continued to learn new software on and off for the next decade until I got to where I am now.
I'm really curious about your current job as a primary school teacher. When did you decide you were going to study teaching? And what is it that makes you passionate about it?
Teaching is definitely not a passion, but I have enjoyed it as a whole. It's really just so I can pay the bills while I try to find my feet as an artist. However, the job is very fulfilling and the kids are fun to be around. I will miss it here when I leave.
Do you think your current job has influenced your artwork in some way?
It probably has but in a more subconscious way. I think the monotony of working a normal job definitely fuels me to create art consistently. I even make art while I'm at work. I feel like if I don't spend every second of my life on my passion, then I won't achieve my goals.
---
---
Have you considered going full time into art creation? If so, is it a short term goal or a long term one?
Yes, actually this will be sooner rather than later which is a surprise to me. The support my art has received in the past few months means that I will be able to be a full-time artist within the next couple of months.
Which changes in your artwork could we expect once you go full into art?
In terms of style it's hard to say. I'm influenced by my surroundings so I'm sure the change will have some impact on my art style. One thing that will change, however, is my overall creative output. I'll be able to dedicate more time to my art and to the NFT space in general. I'm building a really solid community here so it will be great to spend more time with them.
When did you move to Thailand, and whats the reason behind it?
I'm from the UK originally, and honestly it felt like I was being priced out of my own country. It's incredibly hard for young people without a solid career path to live nowadays. I was sleeping on my sisters couch looking for jobs and trying to find a place to rent. It was pretty miserable and I felt a bit lost in life. So I just decided to use the last bit of my savings to buy a ticket to Thailand and see if I could make it out here. Turns out it was a great decision. I love it here.
How did you develop your style? Did you want to create grotesque and surrealist art from the beginning or did you only let your creativity flow?
The current style that I am known for is quite recent actually. I have been through many growing pains as an artist trying to find a style that feels truly unique. I used to make a lot of black and white collage work and a bunch of other random stuff. But now I feel like I've developed a style that is pretty recognizable, and it feels right when I make this sort of stuff. I never set out to be the guy who makes grotesque renders bald dudes smoking cigarettes, but here we are I guess!
---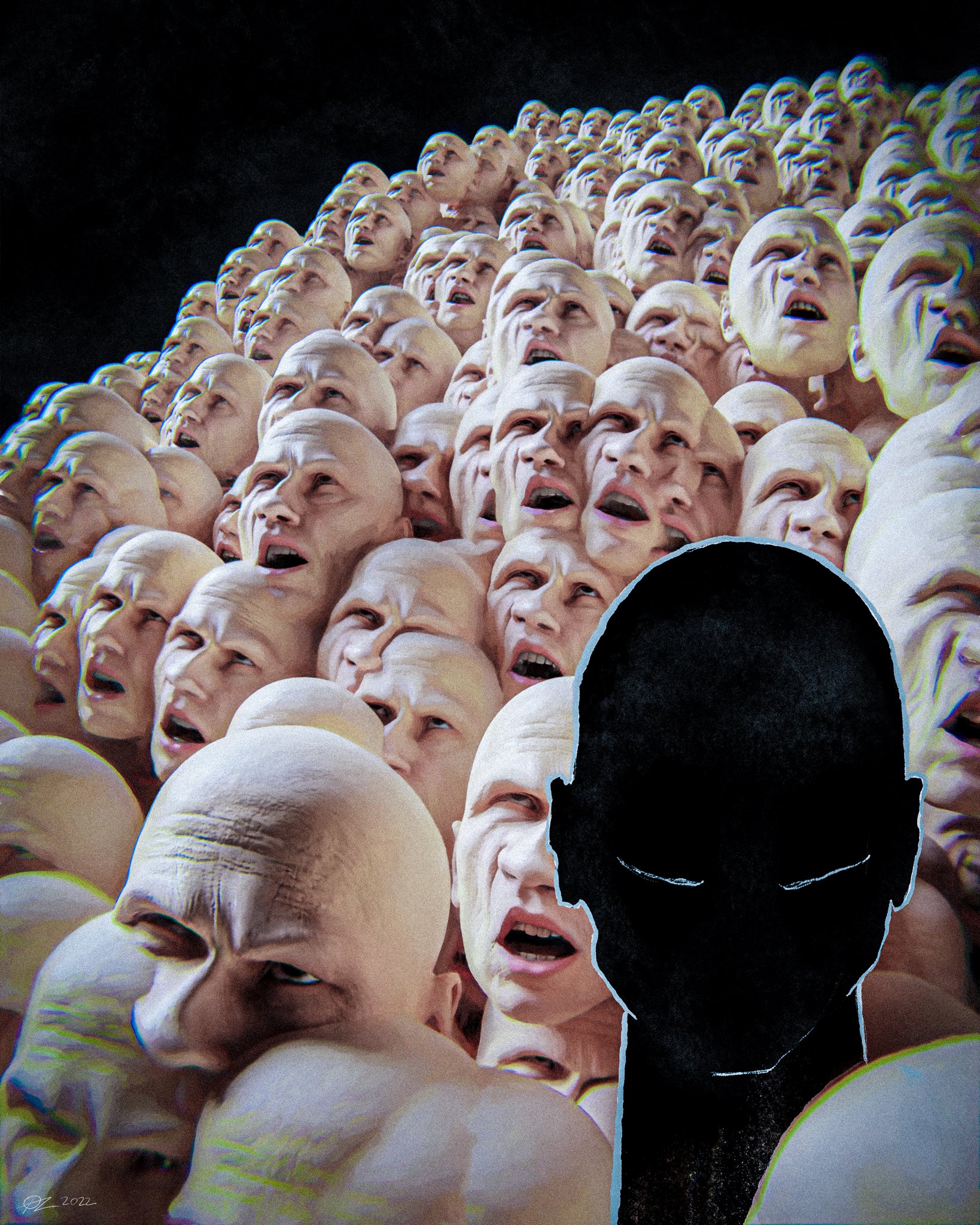 ---
What's your biggest influence?
This might be a bit of a cheat answer but the internet in general. I'm an internet baby, I grew up browsing random sites and just being online all the time. So my whole life experience has been shaped by the internet. Oh and also drugs but that's part of my past now.
---
---
You started working on 3D recently, could you tell us about that experience?
So I've been using Blender for just over a year and it has really unlocked my potential as an artist. I love learning new software and 3D just clicked with me. However, I would say most of the work comes from post processing in Photoshop and overpainting in Procreate. It's really the combination of all of my software knowledge that allows me to create this kind of art.
Do you feel that working on 3D has expanded your creativity?
Yes, definitely. I'm an impatient person so it's really great to be able to throw together a composition quickly in 3D space, and then build on that gradually until I achieve a piece I'm happy with.
---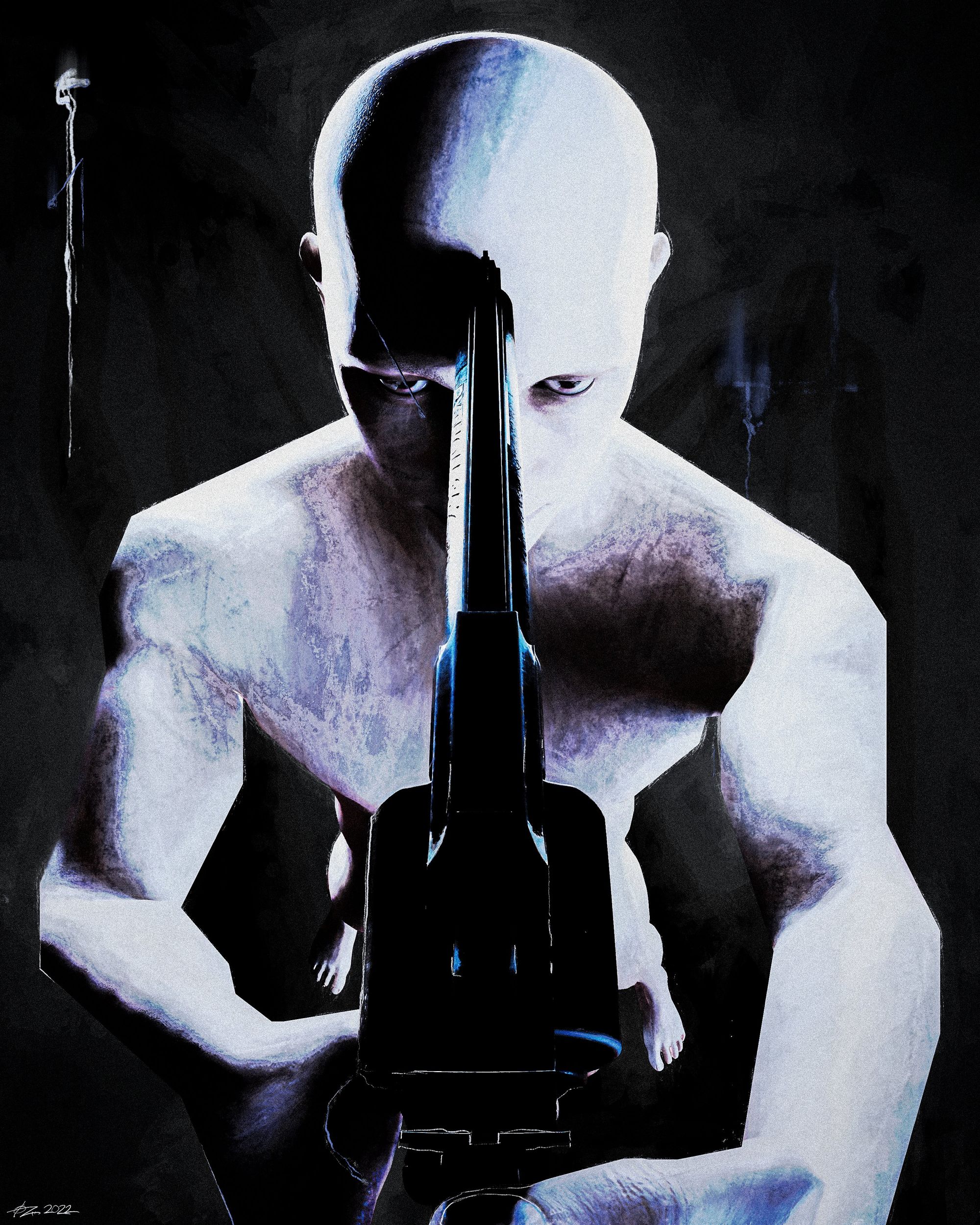 ---
Where did you learn 3D? Courses, school, or on the Internet?
I'm self taught. I learn everything from YouTube. Everything you will ever need is there, for free.
Which program or application do you use to create your artworks?
My current workflow is Blender -> Photoshop -> Procreate.
---
---
One fact about your artwork I like so much is that it's recognizable easily. Does that matter to you?
I suppose it does. When I think of my favourite artists, they all have a recognizable style. But it's not something I overthink. I just make whatever I like and it ends up looking cohesive.
Have you tried to explain crypto and NFTs to the kids at school? Do you think that kids are open to new technologies?
Yeah I mentioned it before but a bunch of the kids are really into crypto and NFTs. It's cool to know that the next generation are already on board. It feels like when the internet started getting big, we all grew up with it. These kids will grow up with blockchain tech. Pretty cool.
What's the biggest challenge you have encountered since you started making digital art? Was it the first sale?
I never set out to make sales. I actually avoided the NFT space for a long time because I felt like I should just focus on trying to improve my art. I've been making digital art way before NFTs and I will continue to do so regardless. The biggest challenge is balancing my time effectively. I live 3 different lives: a teacher, a freelance/commissioned artist, and a personal artist (my NFTs). Trying to fit everything in is difficult, but very rewarding too.
Looking into the future and thinking long term - where do you see yourself in 10 years?
I have no idea. 10 years ago I was pirating Photoshop and making memes with my mates in school. I can't imagine what I'll be doing in the next 10 years. Hopefully, I'll have a career as an artist and I'll have my work exhibited in galleries. That would be awesome.
---
How to find OZBREN and his artwork: