Lossless - Learn how they are making DeFi a safer place!
Lossless is making DeFi a safer space. In this Spotlight article their CMO Monika Sviderskė explains how.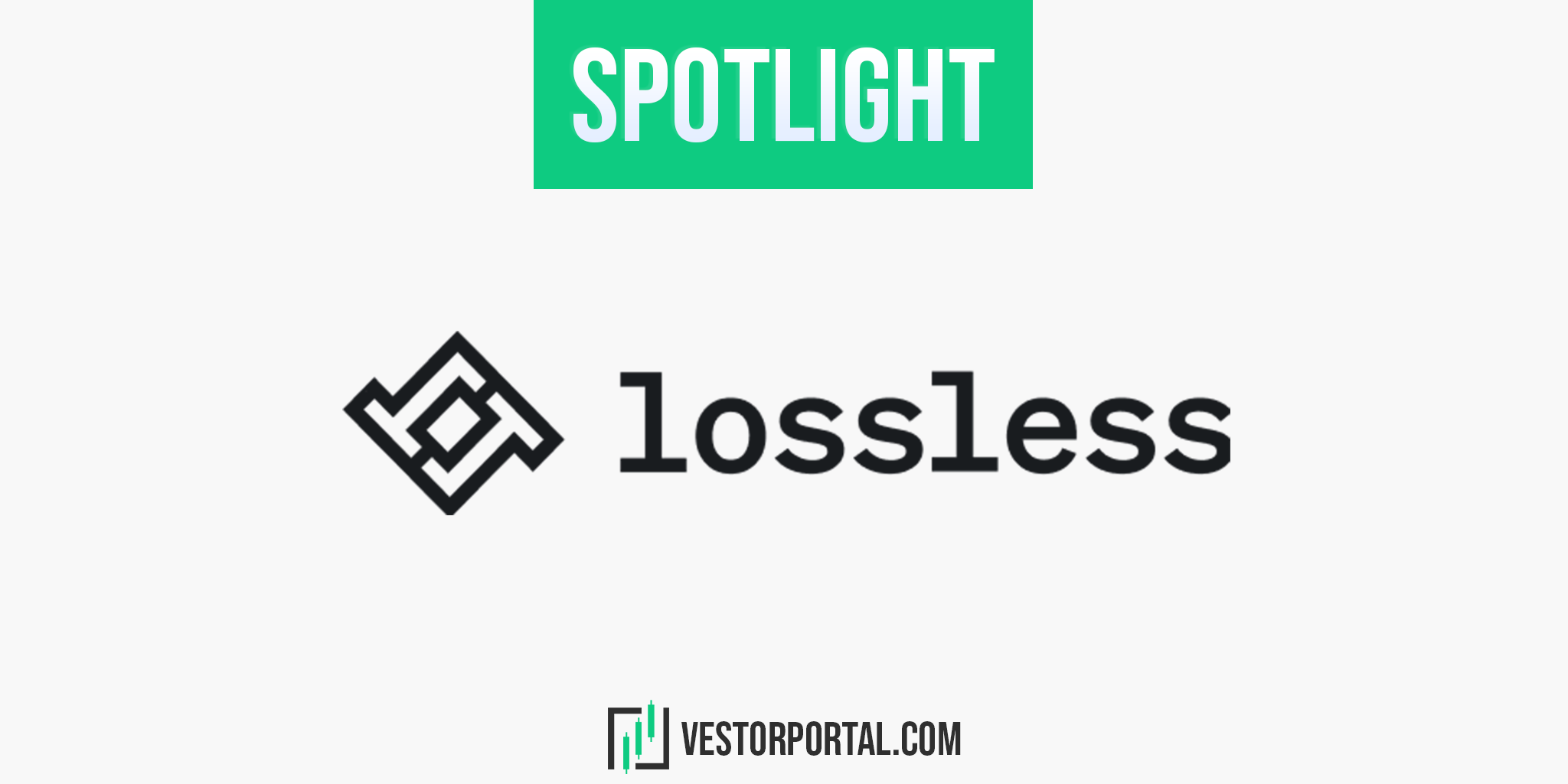 In this episode of the Vestorportal Spotlight series we are featuring Lossless. We had the chance to ask their CMO Monika Sviderskė some interesting questions about the protocol.
---
Spotlight
What is Lossless?
Lossless is a security protocol, first of its kind in DeFi, that allows token creators to ensure security to their project funds and consecutively to their users.
Lossless Protocol freezes fraudulent transactions based on a set of fraud identification parameters and returns stolen funds back to the owner's account.
How did the team come up with the desire to build Lossless?
Our CEO, Vygandas, was a victim of hacks himself before Lossless started. Vygandas tried researching ways how he could somehow protect his funds from such events but that search didn't end up with any solutions to use.
So he started constructing the idea of Lossless, a way to prevent hacks from happening, assembled a team and was taken in by DAO Maker to launch into the crypto world last year in summer.
How big is the team working on Lossless?
At the moment we have a team of 10 people, the tech department being the biggest.
There's our CEO Vygandas, CTO Domantas, CBDO Dominykas, COO Matas and me as the CMO who operate as the core.
What are the core features of Lossless?
Our protocol allows to detect fraud, freeze and revert stolen funds. In short, we do: - Urgent freezing - Fraud analysis - Retrieval of stolen funds
We also have other tools called Vault Protection that allows wallet whitelisting and withdrawal limiting, and our Token Minter where you can mint your tokens free of charge with Lossless protocol integrated. Both are explained here:
---
---
Who can implement Lossless and how does it work?
Lossless protocol can be implemented by any ERC-20 token about to be launched into the market or relaunched.
We support Ethereum, BNB Chain, Polygon, Harmony, Avalanche and Fantom so projects building on these chains can use our tech.
Token creators insert Lossless code into their protocol and grants access to their transaction feed which can be visible through platform.lossless.cash.
A community of Finders (people, who spot hacks and generate reports) and Stakers (people, that stake on top of those reports for rewards) help identify hacks and exploits among those transactions. Once a Finder or his bot generates a hack report via staking, that transaction is frozen and an investigation by the Decision-Making Body is also triggered. The latter consists of the token's owner, the Lossless team and also a Security Committee of industry pros from Polkastarter, Tornado Cash, Orion Protocol and more.
---
---
While the Decision-Making Body investigates the report, Community Stakers can stake 200 $LSS tokens on top of that report to earn rewards if a hack is verified. Lossless claims a total of 7% from the saved funds and distributes them this way:
1% is retained by Lossless
2% is paid out to the hack finder
2% is distributed Community Stakers
2% is distributed to the Decision-Making Body.
The Decision-Making Body votes on the report and if 2/3 state that the report is valid, the stopped transaction is reverted to return the funds to the owner. If it's not a hack, transaction is unfrozen and follows through.
---
---
Could you tell us about events where Lossless managed to help out already?
We were able to retrieve $55,000 for our partners gotEM with the help of Vault Protection. Read more here.
With the help of our protocol we also successfully retrieved 123,000 misplaced $AAG tokens from an address that was not able to interact with $AAG.
---
What incentives are there to hold LSS?
We are increasing integrations on a weekly basis. At the moment there are 39 projects which said yes to our protocol. With every integration our DeFi coverage increases which also grows the chance of Lossless protocol stopping a hack.
If a hack is stopped its Finder, Community Stakers, Decision-Making Body are rewarded from the claimed fee. Without $LSS tokens you cannot participate in this process.
How would you describe the core values of Lossless?
Transparency, making a difference, continuous improvement.
We are constantly building, our team is dedicated to the goal of securing DeFi and no matter what happens in the market we will continue to construct our vision.
Where do you see hacks and malicious attacks on blockchain tech going and which role will Lossless play in the coming years?
At the moment our industry does not yet have the luxury to pick a security solution as there are so few.
We hope that Lossless will become one of security industry leaders in DeFi which will help set and show an example other projects could follow.