Behavior:Win32/Hive.ZY - likely false positive
As of this date, 09.04.2022, several people have reported an issue with Microsoft Defender showing an alert message that a threat named "Win32/Hive.ZY" has been blocked.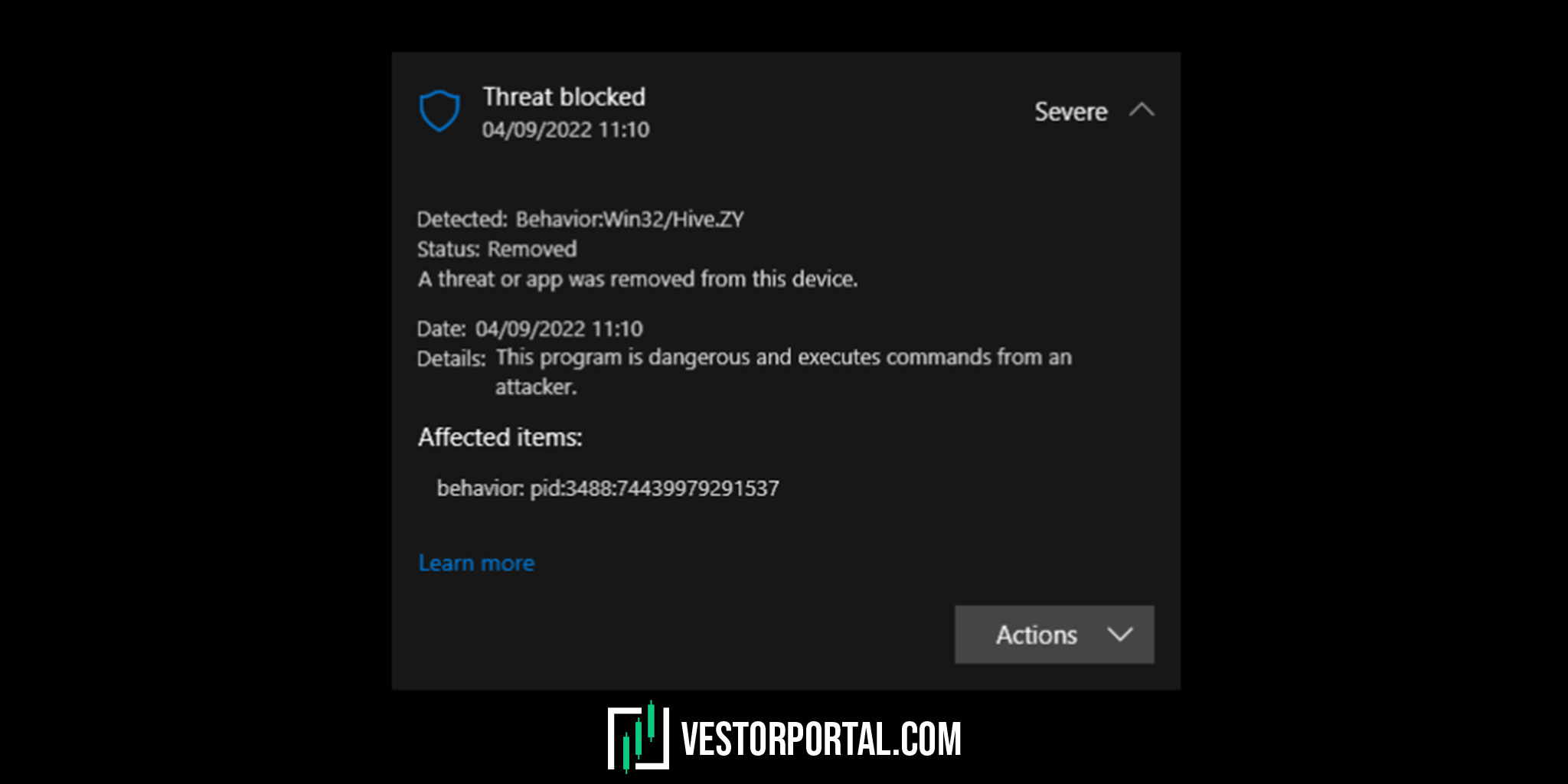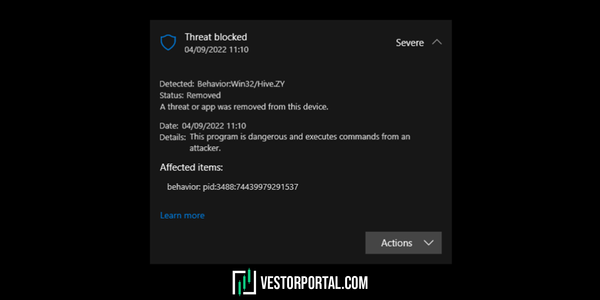 You don't need to worry about this as it appears to be a false positive currently residing in the Windows Defender virus database. This false positive is triggered when you have installed Chromium based apps like WhatsApp, Discord, Spotify... etc. Also, launching your browser like Chrome or Edge will trigger this alert.
Here is what an Independent Microsoft Advisor said about this issue on the Microsoft Community Forum.
"This does seem to be a false positive, it is a bug currently being reported by hundreds of people at the moment, it seems to be related to all Chromium based web browsers and Electron based apps like Whatsapp, Discord, Spotify...etc.
This is an evolving situation with no official word from Microsoft yet,  but seems to be caused by Security Intelligence Update for Microsoft Defender Antivirus - KB2267602 (Version 1.373.1508.0)"
Source: Microsoft Community Forum
So you don't have to worry about your crypto wallets being hacked or anything else. Nonetheless, it's never a bad thing to keep your PC running with the latest updates and having the right antivirus program installed.
What is a false positive virus?
False positive is the falsely and positively identification of a virus, a case where a benign program is falsely flagged as a malicious program.